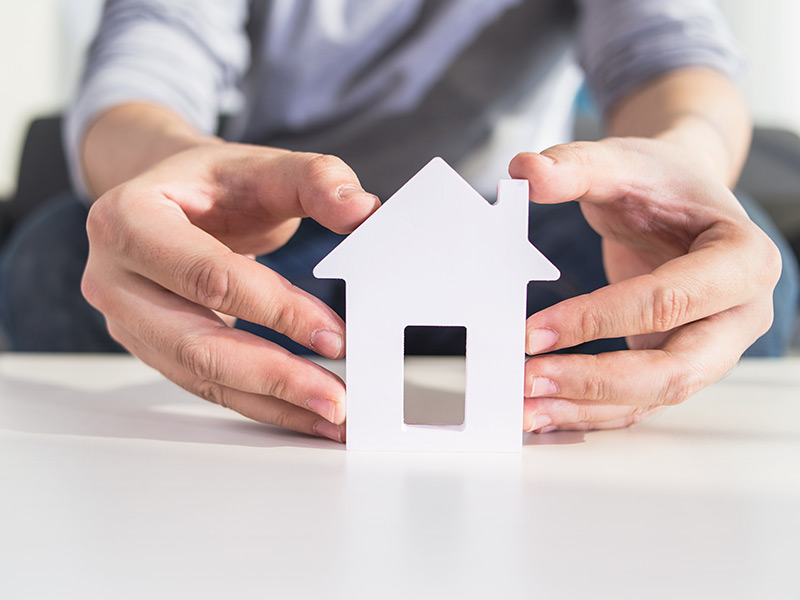 As a responsible social landlord, Radcliffe Housing Society is keeping abreast of the latest guidance being produced by Public Health England (PHE), the government body responsible for advising on appropriate actions to take to reduce the likelihood of the spread of COVID-19 in the UK.
TO ALL RESIDENTS OF RADCLIFFE HOUSING SOCIETY'S PROPERTIES
COVID-19 Coronavirus – 29 June 2020
Dear Tenants,
As the situation with COVID-19 continues to evolve, we would like to assure you that our priority is to keep our tenants, staff and contractors safe. As we continue to see the rise of Coronavirus cases, our offices will remain closed until further notice.
During this time the following measures have been put in place:
Repairs: Radcliffe will only be completing those repairs that are deemed an emergency. All other repairs will be scheduled for a time when we are able to continue with this service. In the meantime, please see our "How to videos" on our website as these may be able to assist you with your problem. For those tenants who are elderly or vulnerable we will of course try to assist you with day to day repairs.
All contractors have been updated and appraised of the current repairs plan. All contractors have their own PPE kit and have been briefed in regard to safety whilst entering a tenants property.
If a contractor visits your property, please tell him immediately if you are self-isolating and if so, please move into another room so the work can be carried out. The contractor will assess whether he is able to continue to work or reschedule your appointment to another time.
Please be aware that we will not be visiting any homes for anything other than carrying out emergency repairs services.
Sheltered Accommodation: Our Sheltered Housing accommodation is designed for Independent living for older people. Therefore, these tenants are more vulnerable to the virus than the wider population. With immediate effect: access to guest rooms and communal lounges should always be avoided.
We will no longer be providing a member of staff each day at our schemes due to the potential risk. A member of staff will visit the scheme on a Monday and Friday to ensure the building is safe and identify any repair issues. The staff member will not be meeting anyone on site, and it is recommended that should you need to contact your site manager you contact them by email.
Each tenant will receive a daily call from a member of staff to check on their wellbeing. If you are feeling unwell or self-isolating, please let the staff member know. We will also be contacting your next of kin to inform them of these measures.
Contacting us: As the office will be closed, we won't be in a position to take your calls. However, the phone will have the facility to leave a message where a member of staff will call you back asap. In the case of an emergency leave your name and telephone number and we will call you back.
You can also contact by email – enquiries@radcliffehs.org 
I appreciate that some of you will be worrying about not being able to pay your rent due to many having been told that their place of work has been forced to close. Please be rest assured that we will work with you and assist you where we can.
We really appreciate your ongoing support through this difficult time, and we hope that normal services will resume soon. It is important that you stay safe and listen to government advice during this time.
In line with the latest government advice, any resident showing signs of a new persistent cough or fever should self-isolate at home. 
Those with symptoms and living alone should remain in their home for 7 days after the onset of their symptoms.  If you live with others and you or the other member of your household has symptoms that may be caused by coronavirus, then all members of the household should stay at home and not leave your flat for 14 days. If possible, you should not go out even to buy food or other essentials, other than exercise, and in that case keep a safe distance from others. The 14 day period starts from the day when the first person in the household became ill.
Ensure adequate supplies of groceries and medication
We suggest that you consider getting an adequate supply of food and other essentials in place and medication where needed.  If you do not have family or friends to help then the Sheltered Manager can help you with information on local companies that deliver groceries or prescriptions.
Again, thank you for all your support and we hope everyone stays safe. Please help us to stop the spread of COVID-19
Yours faithfully
Daren Donoghue
Chief Executive
Please follow the Government guidance around COVID-19 and please see useful links below:
Reviewed 29/06/2020