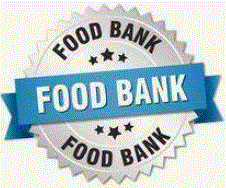 If you are suffering financial difficulties, and are struggling to buy food, did you know that we can offer you Foodbank vouchers?
Foodbanks are designed to provide short term emergency support with food during a crisis. They aim to relieve immediate pressure by providing food, but they also offer additional support so that people don't need to use the foodbank on a regular basis.
So that we can order a voucher for you please either give us your details over the phone on 01732 459144 or by email rents@radcliffehs.org
Once you have been referred, a volunteer at the Foodbank will then call you to find out how many adults and children live in your household, along with their ages, so that the food parcel supports your needs.
They will ask you if you can collect the shopping or whether delivery is required. They will also check if there are any special dietary requirements and what the main cause of the crisis is, along with finding out whether Covid has been a contributing factor.