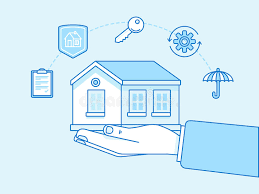 Home  Contents  Insurance  for  our  Tenants
We are delighted to advise that with effect from the 8th April 2019 , Radcliffe Housing Society will be providing our tenants with free home contents insurance.
What is covered?
This Insurance will cover your contents while you live at your current home for up to £8,000.
The insurance cover is for damage caused by:
Fire, explosion, lightning or earthquake
Malicious Damage,
Storm,
Flood,
Water Leaks,
Theft,
Impact and
Subsidence
What is not covered?
This insurance has been arranged to give you protection against the more serious damage that can occur in your home.  It does not provide cover for:
Accidental Damage to your contents. So, for example, there is no cover for any damage to TVs, DVD players, glass or mirrors, or things like spilling red wine or paint on a carpet.
Your liability to others as the occupier of your home. This means there is no cover should you be legally responsible for the injury to another person or damage to their property.
Replacement of your door locks should your keys be lost or stolen,
Damage to freezer food should your freezer breakdown  or following a power cut,
Loss of metered water or oil,
Loss or damage to any items you take out of your home.
 What do I need to do now?
Every tenant will receive a copy of the Certificate of Insurance confirming the period you are covered for.
Don't already have contents insurance?
It is very important that you insure your contents for the full replacement cost. If up to £8,000 is sufficient to replace all your contents and you are happy that the types of damage referred to overleaf (fire, theft etc.) meet your needs, then there is nothing you have to do.  You are now insured.
If it would cost more than £8,000 to replace your contents then this insurance is insufficient for your needs, and you should consider arranging alternative insurance cover.
Already have contents insurance?
You may already have arranged your own contents insurance, in which case you need to compare the benefits provided under your policy with this insurance arranged by Radcliffe Housing Society, to consider if this contents insurance provides you with sufficient cover.  Please note you can only claim from one policy and not both.
If you wish to opt out of this Home Contents Insurance Scheme provided by Radcliffe Housing Society please contact the number on your certificate. This scheme is underwritten by Allianz Insurance plc and administered by Thistle Insurance Services Limited. 
If you need to make a claim
Should you ever need to make a claim under this insurance, please contact Allianz Insurance plc on 0344 8712230 quoting master policy number KD29097611.
Please note that this insurance will be cancelled and cannot be taken with you if you move home to a property that is not owned by Radcliffe Housing Society.
Yours Sincerely
Daren Donoghue
Chief Executive
Radcliffe Housing Society
The National Housing Federation My Home Contents Insurance Scheme is a product name arranged and administered on behalf of the National Housing Federation by Thistle Tenant Risks a trading style of Thistle Insurance Services Limited. Thistle Insurance Services Limited is authorised and regulated by the Financial Conduct Authority FRN 310419. Lloyd's Broker. Registered in England under No. 00338645. Registered office: Rossington's Business Park, West Carr Road, Retford, Nottinghamshire, DN22 7SW.  The National Housing Federation is an Appointed Representative of Thistle Insurance Services Limited.
This product is underwritten by Allianz Insurance plc, registered in England No. 84638. Registered office address: 57 Ladymead, Guildford, Surrey, GU1 1DB, United Kingdom. Allianz Insurance plc is authorised by the Prudential Regulation Authority and regulated by the Financial Conduct Authority and the Prudential Regulation Authority. Financial Services Register No. 121849.