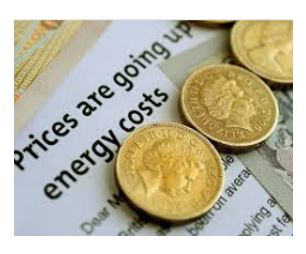 4 Easy steps to save up to £200.00 per year on your energy bills:
Turning radiator valves down to a lower setting in rooms you are not using could save up to £50 per year.
Washing your clothes at a lower temperature and changing from 40 degrees to 30 degrees means you could get 3 cycles instead of 2 using the same amount of energy. This could save £20 per year.
Turning appliances off at the socket could save you up to £50 per year.
Reducing your shower length to 4 minutes will save water and energy and could save you up to £40 per year.
Switching to energy saving lightbulbs could save up to £40 per year
Government schemes & benefits:
Many government schemes support free or subsidised energy-saving measures. These aim to help vulnerable people and encourage energy efficiency in your homes. Some schemes are provided directly through your supplier.
Check if you qualify for the government's:
Winter Fuel Payment – a fuel payment for people born on or before 25 September 1957.
Cold Weather Payment – a payment for every 7 days of very cold weather between November and March.
Warm Home Discount – a discount for some people getting Pension Credit or some people in low-income household.
Household Support Fund – a funding package to help vulnerable households. Contact your local council for advice and help on accessing the fund.
Grants & Services from suppliers:
Many energy companies offer schemes or grants to help with home heating and energy costs. Some are open to anyone – you don't need to be a customer.
Contact your supplier to find out what they offer.
Citizens Advice lists grants some larger suppliers offer.
Ask about being put on your supplier's Priority Services Register. This is a free energy support service if you are vulnerable.