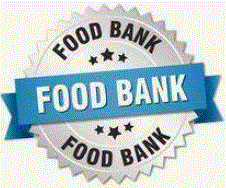 If you are suffering financial difficulties, did you know there is help out there –
Welfare Support Fund
Most councils offer residents within their borough support through this fund, and they can offer the following:
Furniture – beds only
Household equipment – Essential white goods such as Fridge-Freezer, Cooker or Microwave
Awards are discretionary. The funding for the scheme is limited, so they may not be able to help everyone in need. An online application will need to be made to your local council and each application will be considered on its own merits.
For more information on the Support Fund either contact your local council or contact Jo Williams on 01732 459144 Option 2.
Foodbank Vouchers
Foodbanks are designed to provide short term emergency support with food during a crisis. They aim to relieve immediate pressure by providing food.
Once you have been referred, a volunteer at the Foodbank will then call you to find out how many adults and children live in your household, along with their ages, so that the food parcel supports your needs.
So that we can order a voucher for you please either give us your details over the phone on 01732 459144 Option 2 or by email rents@radcliffehs.org